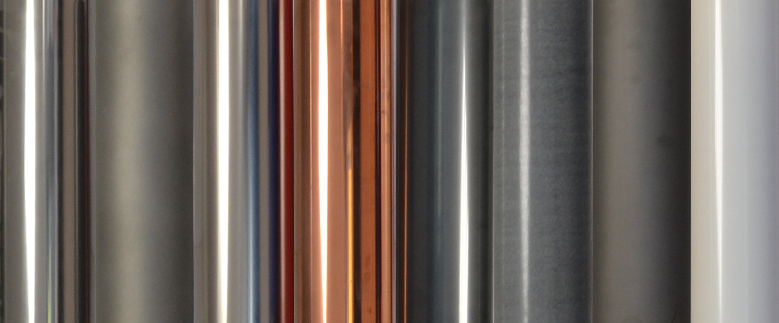 BAT Graphics produces the new Coating Rollers, for different applications, with all sizes up to 4m. Feel free to contact us for other coatings you might need.

BATCUIV
Copper Cylinder - which main function is the ink distribution..

BATEMB
Hard Rough Coating for the paper distribution..

BATCERE
Ceramic Coating designed for the inking rollers.

BATCAOUT
The rubber rollers and sleeves
We offer you a wide choise of rubber coatings with various shore hardness. The available kinds of rubber : EPDM – NITRILE – PVC NITRIL – NATURAL used in different fields: Offset, Typographie, Flexo, Water-based inks, UV inks, Solvent inks. Regarding the sleeves, we can also provide you with the rubber shafts for the labels.
Contact us for any other coatings.