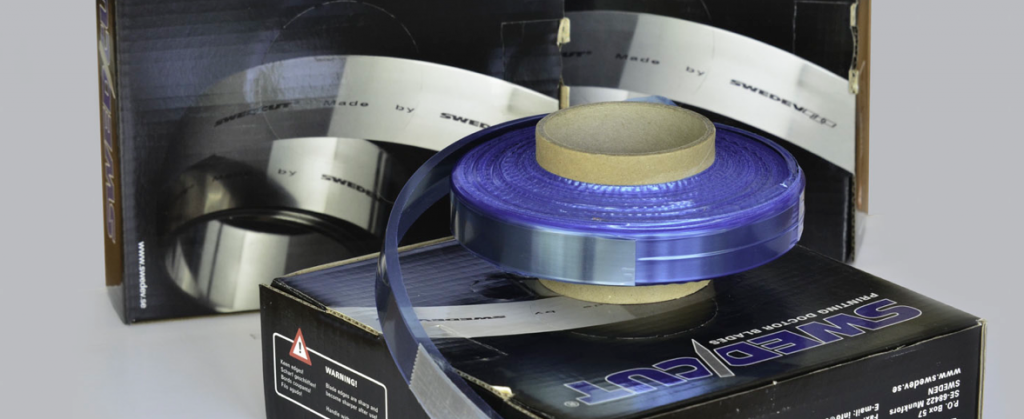 Doctor blades constitute the most essential part of anilox accessories pruducts They help to ensure the better quality of printing as well as the longer operating life of a roller..
These iron plates (bevelled or not) remove first the excess ink from the cells of a ceramic roller and convey it then to the doctoring system . In your disposal we have two kinds of doctor blades (Steel or Plastic) of different dimensions (up to 100 meters).
Be careful not to exert excessive pressure on your rollers , this can cause damage to them.
Feel free to contact us, we have the model you are looking for.
Contact Us